Alex Hanimann
Peintures, édition
Exposition du 27 janvier au 26 mars 1994
Vernissage le 26 janvier 1994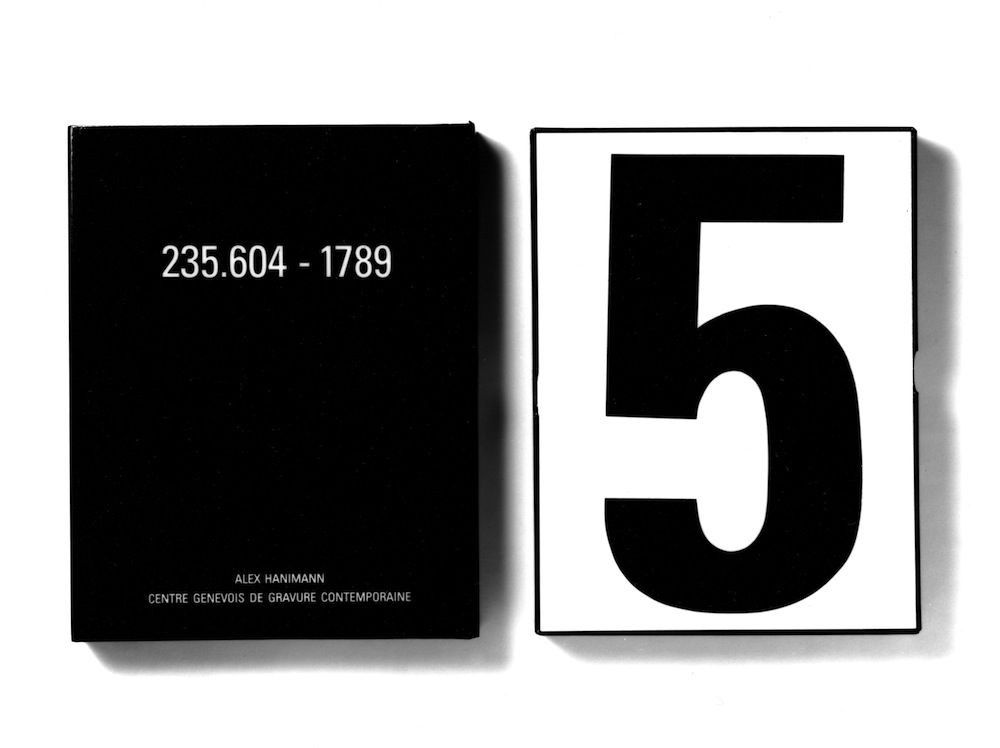 Exposition et édition d'un livre objet, 235.604-1789.
Les textes ou fragments de textes utilisés par Alex Hanimann sont souvent tirés indifféremment de modes d'emploi, de maximes philosophiques ou de slogans politiques. La décontextualisation et la transposition de ces phrases, dans un espace d'exposition ou dans un livre d'artiste, créent un brouillage du sens. Les mots perdent de leur évidence et le texte est, en définitive, réduit à l'état d'objet : EVERYTHING IS CERTAIN, I BELIEVE YOUR ARE RIGHT, IT IS STILL UNCERTAIN, I CAN BE CERTAIN AFTER HAVING TALKED WITH YOU ou encore : BROT SAGEN, IDEE SAGEN, NICHTS SAGEN, JEDER MANN FRAU, WISSEN UND NICHT WISSEN, GOTT SEI DANK, SURELY THERE IS NO REASON TO ASSUME THAT HISTORY REPEATS ITSELF. Cette neutralité, loin de l'engagement d'Art & Language, des préceptes philosophiques de Joseph Kosuth ou encore des adages moraux de Jenny Holzer, transforme les mots en des éléments formels et matériels et nous rappelle l'incertitude toujours présente des rapports que le langage entretient avec la réalité. (Véronique Bacchetta, extrait du communiqué de presse)
Alex Hanimann, 235.604 – 1789, 112 linogravures sur papier carton d'ivoire satiné 240 g/m2, noires et rouges, présentées dans une boîte noire, 32,5 × 24 cm, 20 exemplaires, 2 e.a., 2 H.C., numérotés, datés et signés. Edition du Centre genevois de gravure contemporaine, Genève, 1994.