The Missing Evidence
Exhibition from May 26 to September 17, 2006
Opening on Thursday May 25 (Ascension Day), from 6 pm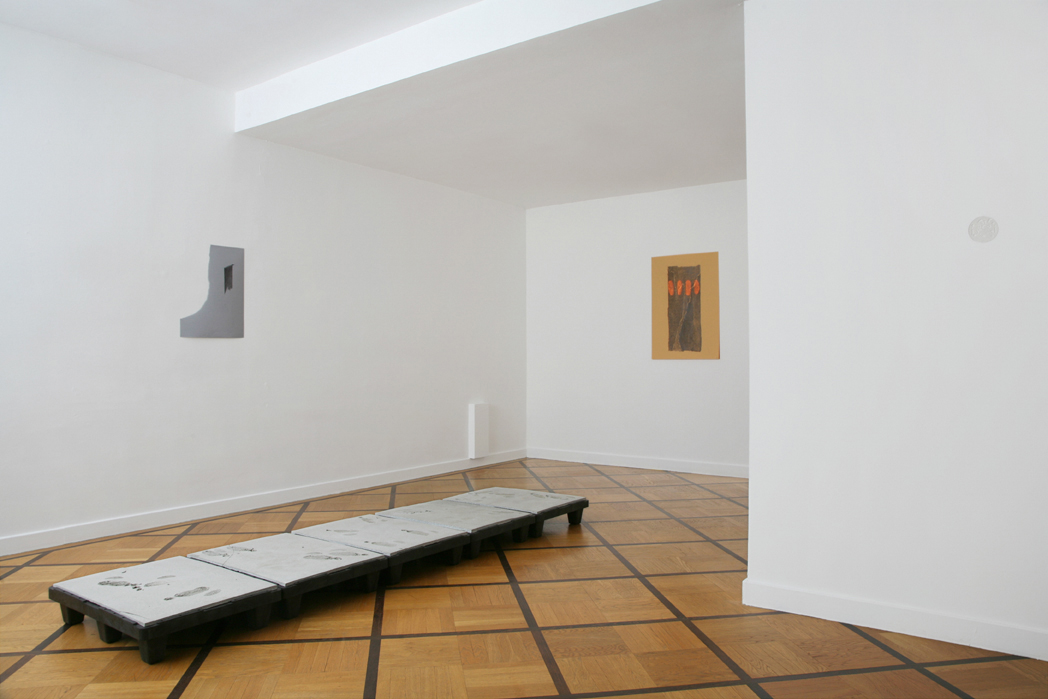 John M Armleder, Marcel Broodthaers, François Curlet, Trisha Donnelly and Pierre Vadi
« Fiction can help to fin both the truth and what if hides. »
Marcel Broodthaers
The Missing Evidence is an exhibition aiming to explore strategies of mystification towards which tend certain artists, playing of their status of creators. It takes to witness the emblematic figure of Bas Jan Ader (1942-1975). The artist, mysteriously gone missing at sea at age of 33, during his performance-trip entitled In the Search of the Miraculous.
This conceptual Dutch artist, whom art was a voyage just as real as metaphorical, chose to cross the Atlantic alone on a sailboat from the United States. Upon his arrival, an exhibition was planned at the Groninger Museum (Holland) to present works realized during his voyage.
However, only his damaged boat was recovered a few months later off the Irish coast. His enigmatic disappearance, kind of proof by the lack, contributes to the remaining fascination for the both melancholic and provocative character which Bas Jan Ader had carefully made up while he was alive, both a figure of a romantic poet and a talented mystifier. His work, marked by solemnity seams retrospectively to contain premonitory elements of this ultimate performance, which one doesn't know if it should be comprehended as an unfounded mystery, a fatal event or premeditated suicide.
The works which are brought together in The Missing Evidence each provide a form of proof by absence. Enigmatic, neat or invisible, they initiate a hollow tale which only the spectator has the power to resolve. The artists leave a trace, a symbol, a signature or a screen upon which one can project our conclusions. Absence thus fills us by his presence.
Curator : Eveline Notter