Oscar Tuazon
Book Launch c/o Galerie Eva Presenhuber, Zürich
Opening on Thursday, January 12, 2012, from 6 to 8 pm
Oscar Tuazon talks to Giovanni Carmine, at 6.30 pm
Reading by American poet Cedar Sigo, at 7.15 pm
Exhibition from January 13 to February 18, 2012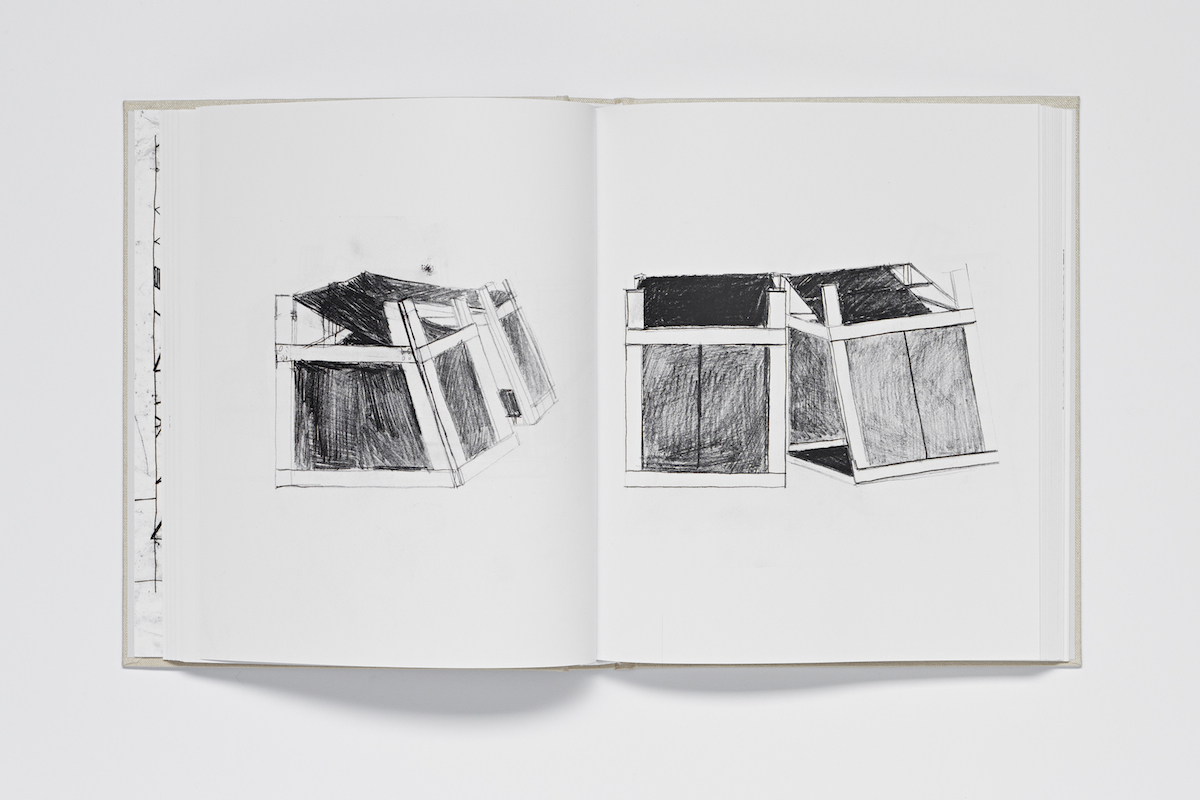 Book published by the Centre d'édition contemporaine, Geneva
c/o Galerie Eva Presenhuber, Zurich
Oscar Tuazon, Working Drawing
Book, reproduction of 210 drawings and a text by Oscar Tuazon, 19 x 23 cm, 256 pages, black photocopy, on Condat matt Périgord, cover in clear glass, covered in linen cloth, Texlibris GTI, colour: steel 564, square spine, sewn and glued, wrapped in a sheet of ribbed Pop'Set Perle, edition of 130, numbered and signed on the colophon inserted at the end of the book. Original drawings are included in the first 20 copies, starting from page 229. In addition, 20 A.P. signed and numbered from I to XX, have been printed. Binding and assemblage are the work of the atelier Philippe Martial, Paris. Designed by Pierre-François Letué, Paris, for the artist. Printed by Tracts, Paris.
This book is published by the Centre d'édition contemporaine, Geneva, January 2012.
Book Launch of Working Drawing
On the occasion of Oscar Tuazon's exhibition, Manual Labor
at the Galerie Eva Presenhuber, Zurich.
Galerie Eva Presenhuber
Diagonal Building, Maag Areal
Zahnradstrasse 21
8040 Zurich
www.presenhuber.com