Abstractions sentimentales et quelques éditions, Cneai, Paris
From October 8 until October 23, 2011
Opening on October 7, 2011, from 6pm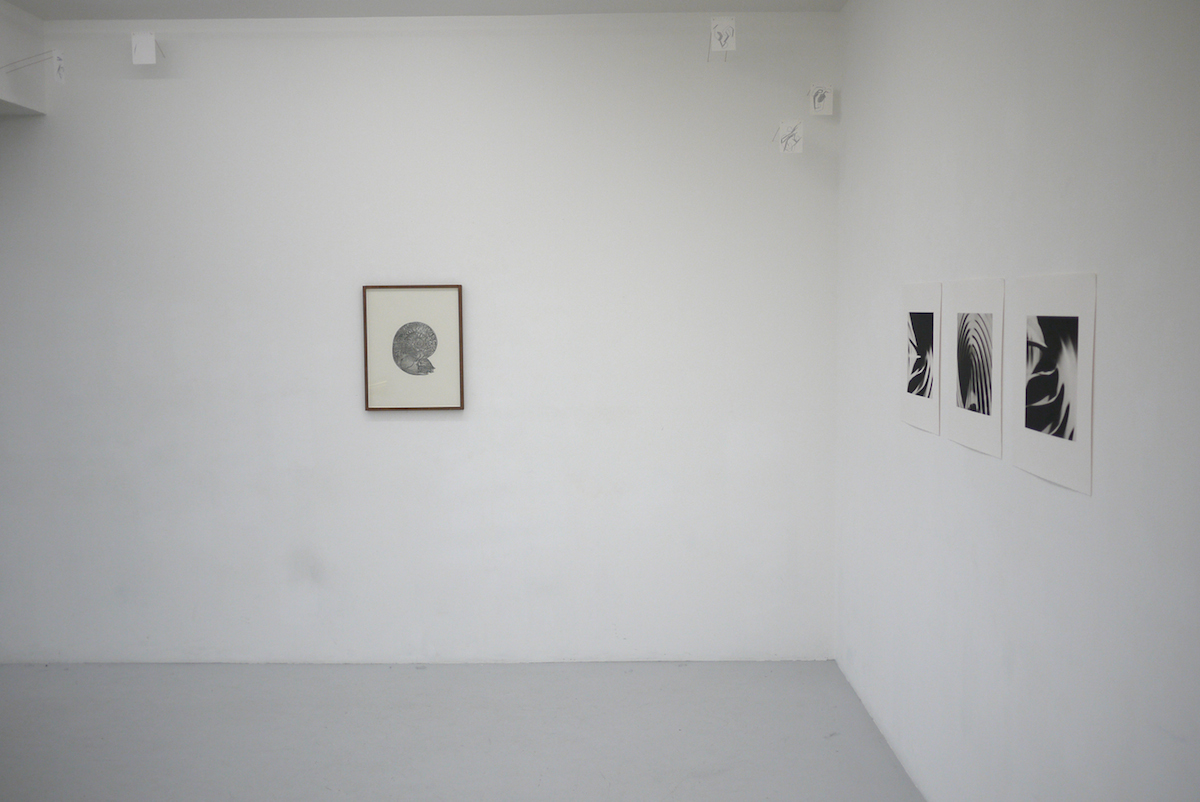 With Gerard Byrne (IE), Raphaël Julliard (CH), Jakob Kolding (DK), Fabian Marti (CH), Adrien Missika (FR), Florian Pumhösl (A), Benjamin Valenza (FR), Susanne M. Winterling (DE).
Presented by Véronique Bacchetta and the Centre d'édition contemporaine, Geneva
At the Cneai de Paris, 20 rue Louise Weiss, 75013 Paris
Project realized for the « carte blanche » given by CNEAI DE PARIS – 2011
Event on October 20, 2011 at 6 pm:
Launch of Philippe Decrauzat's artist's book, Trois films photographiés – A Change of Speed, a Change of Style, a Change of Scene – After Birds – Screen O Scope, edition of the Centre d'édition contemporaine, september 2011.
Philippe Decrauzat, Trois films photographiés – A Change of Speed, a Change of Style, a Change of Scene – After Birds – Screen O Scope
Artist's book, 288 pages, 181 x 248 mm, offset on LuxoArt Samt extra white 135 gm2 and on Mega silk semi-mat superwhite 350 gm2 for the cover, 143 images b/w and 1 colour image, sewn. This book is an edition of 400. Each copy is composed of 18 quires, bound together following a random repartition system. Each book is unique and numbered with an adjustable rubber stamp. Photography : David Gagnebin-de Bons, Lausanne. Graphic design : Schönherwehrs, Geneva. Photolithography : Bombie, Geneva. Printed by : Imprimerie Genevoise, Geneva. Bookbinder : Schumacher, Schmitten. Edition of the Centre d'édition contemporaine, Geneva, 2011.
and
Performance by Benjamin Valenza De l'autre jaillit le chant / Songs & poems for the others
« Cette performance fait appel à plusieurs individus, tous transportent.
Les bâtiments, croisent dans l'Entre-deux;
Ils se déplacent, se cherchent.
Plusieurs, ces transporteurs performant; à l'appel fait aux individus, écoutent.
L'arsenal, s'extrait du topos.
S'échangent une forme contre un poème. »
Benjamin Valenza, September 2011
Sentimental Abstractions & selected editions
Here is an opportunity to make some well-aimed choices from the editions of the Centre d'édition contemporaine.
A few other works, closely related, will join this selection of editions and will complete this first circle by a personal and sentimental vision of abstraction: a rather referenced, narrative, nostalgic, atmospheric one.
These reminiscences of abstraction – more anchored in figure and narration than in the myth of autonomy, more romantic than geometric, more ironic than cynical, more emotional than critical – come after the "Great Era" of minimalism, of purism, of the neutrality of grids and monochromes. Rather, they take part in a movement of reiteration and in the search towards some faraway knowledge.
Mental associations, quotations, unconscious images, writings, collage, gaps, mixes, theatricality, signs, abstracted from reality before integrating it again bit by bit by coiling into the heart of a landscape, of a rock, a piece of lace, a water drop, a memory, a drawing completed each day, photographs taken during film projections, in the heart of a shooting of a sculpture by Serra…
This « step aside » is illustrated by an aesthetic which finds its source in photography, in the black-and-white, the 1920ies – 1930ies, Moholy-Nagy, Patzsch, Rodtchenko, Schlemmer, but also Abbott and the Bechers, and a particular interest in recording techniques. Photography, film and collage can as much offer an addition to art as negate it, erase it. The objectivation of recording reminds us of Carl Andre's maxim: « A thing is a hole in a thing which is not », borrowed by Robert Smithson as a title for an article written in 1968 (Article in Robert Smithson: The Collected Writings, ed. Jack Flam, University of California Press, 1996). Gerard Byrne also used it, though slightly altered, for the title of his 2010 film, « A thing is a hole in a thing it is not ».
This intention and this personal and sentimental abstraction will build up at the Cneai de Paris throughout editions by Gerard Byrne, Benjamin Valenza and Susanne M. Winterling, books by Philippe Decrauzat and by Jakob Kolding, as well as some new guests: Raphaël Julliard, Fabian Marti and Adrien Missika.