Christophe Rey
Ocean Bluff
Exhibition from October 28 till December 17, 2005
Opening on October 27, 2005 from 6pm
Christophe Rey presentation of the exhibition at 7.15pm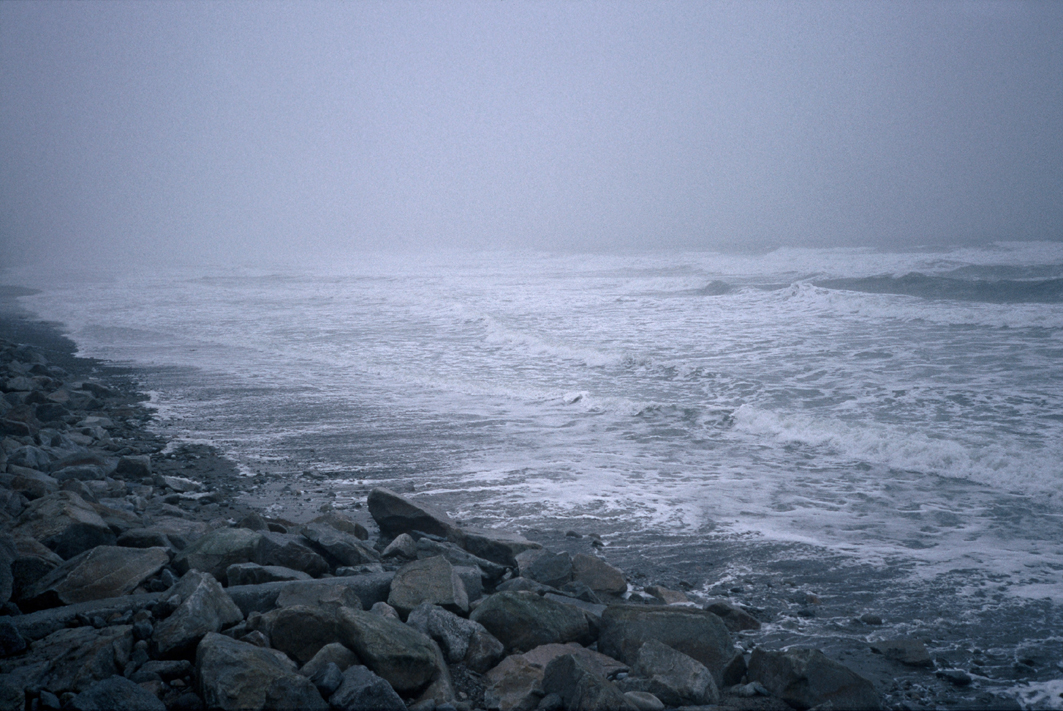 Christophe Rey is an artist who is particularly interested in photography and its history as well as in the cinema, architecture and literature. His long journeys – preferably across Canada or the United States – have enabled him to build up an extensive photographic archive which provides him with a major source of inspiration for his writing. His texts, often concise, express deep introspection. Yet, without restricting himself to a purely autobiographical approach, the artist's keen eye goes far beyond mere 'impressions of a journey' and is infused with a social, moral or political awareness drawn mostly from the very heart of cities.
Within the framework of his exhibition at the Centre d'édition contemporaine, the artist will be presenting a series of colour photographs taken during a recent visit to the United States and graphite drawings after daguerreotypes. So many disillusioned and chilling portraits that reveal an austere atmosphere and recall an archaic, sectarian America.
Please note that Christophe Rey's book: Dragon bec verseur, 108 fragments of a journey through the Eastern United States (typographical printing, printed by hand, 13 x 18 cm closed, 120 pages, 350 exemplaries, sewn and glued binding, co-production by the Centre d'édition contemporaine and API-TypoPharMaCie, Geneva, 2005) will be published on December 15, 2005.