Jean-Michel Othoniel
¡ Capotes !
Exhibition from

February 15 to

April 6, 1991




Opening

February 14, 1991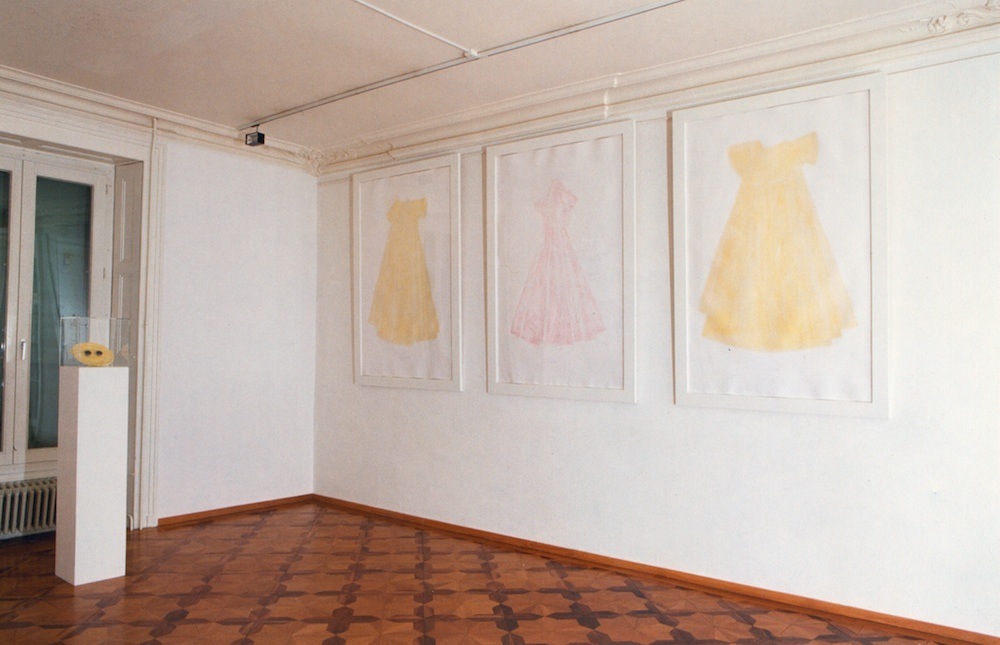 Presentation of the five framed prints and a molded object with sulfur bull eyes, Histoire d'yeux.
[…] Without wishing to return to archaic or some nostalgia too often attached to traditional printmaking techniques (as it happens the technical copper occurrence in flowers of sulfur dating from the eighteenth century), the features offered by the direct attack of the copper by the sulfur (without acid interference) fit perfectly to the work of Jean-Michel Othoniel and his research for this edition. The artist seeks to reproduce trademarks, ghosts of objects: clothing, fabrics.